Your Mural Possibilities

You are a muralist, I am a muralist, we all are muralists... Our interactive works of art generate cohesive atmosphere and powerful creative energy among your guests, coworkers, customers, audience and friends. The following are examples of occasions that benefit from our activation tools:


Cultural Events and Festivals

The participatory murals are accessible and attractive for everyone. The act of painting a large wall causes a lot of fun and smiles. We provide programming elements that transform the collective creativity into a strong work of art.

"We were looking for a hands-on art experience for the people of all ages - something that would also bring life and color to the streetscape. This mural project was just perfect. We also appreciated professionalism in all aspects of the installation." - Lian Farrer, Vice President for Education The State Theatre


Brand marketing and activation

Whether you are promoting a new product or interacting with your customers, our murals activate your site and advertise your brand in a friendly and generous style. The potential customers stop by the mural and freely participate in the mural. They voluntarily decide how much time they spend creating artwork sponsored and brought to them by your brand. They associate your brand with fun creative feeling.



Friends and Family

Our mural is perfect for birthday parties, graduation parties, weddings, family reunions and other informal get-togethers with friends. Everybody creates a snapshot of the memorable moment that will be remembered forever.

"My friends came from out of town to celebrate my birthday and they surprised me with the most unusual outdoor party. We painted a giant mural! What a birthday weekend. I guess, now I am a muralist!" - Tom and Friends, Washington, DC


Educational and Youth Care Institutions

Collective work of art on a large scale combines elements of research, group-decision making techniques, choreography, performance art, screenwriting and planning. The valuable lessons are taught through organic and colorful process. The students will strengthen their self-confidence, patience and discipline.


Community Happenings

Bring the neighbors together, kick-off the new community garden, farmers market or have fun afternoons in the local park. Use our artistic techniques to facilitate community building and making new friendships in your neighborhood.



Company Picnic

The entire team and their families will remember your party for a long time. You all will get messy together and will create the center piece for your conference room.

"I'm thrilled with the result and look forward to sharing it with the community! You have a great team and I enjoyed working with you and I hope we can do some more projects in the future!" - Judy Curry, Director of Marketing, Curry's Auto Service, Inc.


Get Healthy

Because large scale murals must be painted through coordination of different groups of muscles in our body, mural painting provides opportunities for fun and interesting workout and stretching exercises for people who want to stay fit or for patient recovering from injuries in hospitals and rehabilitation centers.


Party

Audience at your show, festival or a fair finds it irresistible not to paint with everybody else one large mural. It is fun that quickly turns into a beautiful chaos of all possible colors layered over each other and paint finding its way onto people\'s faces. By the end of the day the entire event will be filled with the colorful tribe of happiness.



Creative Art Services for You:

Easy as 1-2-3. You provide your design or a logo and we will deliver unforgettable experience.


Mural in a Box

Custom cut background to stand on the ground or a table, table covers, brushes, plates, spoons, paint, aprons, buttons (Free Gift). Entertaining professional artist is optional, stencils are optional.


XL Mural in a Box

Large background and a large group of people, comes with an artist. Portable walls, large scale canvases, solutions for collective collages. Marketing package for a street activation.
Ultimate Mural

Tools and package of all necessary materials needed for any large art project.


Mural Academy

This includes 8-chapter book "Going Public: Guide for Creating Art in Public Space."


Creative Consulting

Consulting services to develop personalized event for a collective art activity, innovative marketing or team development exercise. Events: full catering of an event that features collective exercises, marketing or activities for a group.


Screen Print Party

We design the artwork and provide all necessary tools and materials for your team to print T-Shirts or bags for your fundraising event or party. It\'s easy, it\'s fun, it brings the entire team together and adds additional value to the mission of your project.


Get a Quote / Send Us Feedback:

Please email pkrsko@gmail.com


Past Venues: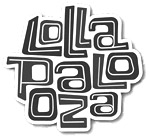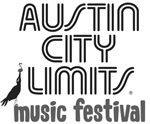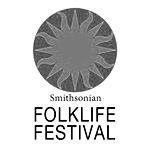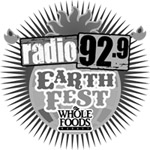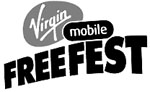 Selected Clients: